Ask Attis is a Belgian sustainable Agritech company, founded by Guy Van Looveren, that has developed a mobile application which is able to
detect pests & diseases on food crops, specially made for home
gardeners.
" Our mobile application can be used in every country in the world. The first food crop that we will be launching in September 2020 is the tomato plant. How does it work? Our users can use it by taking pictures of the tomato leaves:
We will identify if the tomato plant is healthy or not.
After the identification of the healthiness of the tomato plant, we
determine whether the tomato plant is infected with any kind of pest or disease .
We inform the user how to treat the pest or disease biologically."
Ask Attis is working together with several Universities, lab's and institutions globally to determine the different pests and diseases around the globe with users from over 34 different countries already registered.
Ann Pluym (Co-Founder and Chief Food Crops Officer) says, "by working with professional experts from the Universities, lab's and institutions across the globe, we are able to provide quality and deliver the correct detection's, even for home gardeners. Food crops like strawberry, apples, onion, corn and potato are the next crops that we will be launching."
Steven Verhoest (Co-Founder and CTO) adds, "we use Artificial Intelligence to do our predictions. By using Artificial Intelligence, our mobile application is continuously improving, but most important is that we choose technologies and solutions based on what our users are expecting and demanding from us.
Before the official launch in September 2020, Ask Attis will offer every Gardeners Club member free access to the App (for life and for every crop launched)! Simply register on the website, www.askattis.com before the end of August.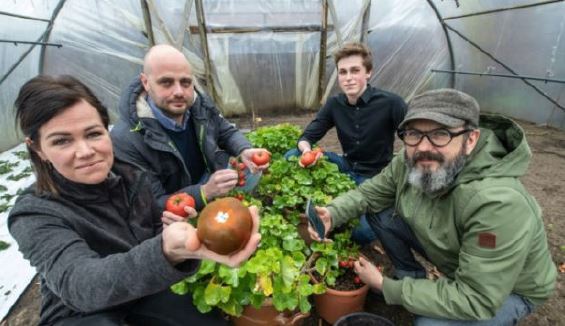 Meet the founding team of Ask Attis:
Ann PLUYM; Chief Food Crop Officer – Guy VAN LOOVEREN; CEO, Robbe
NOOYENS; Software Engineer and Steven VERHOEST; CTO