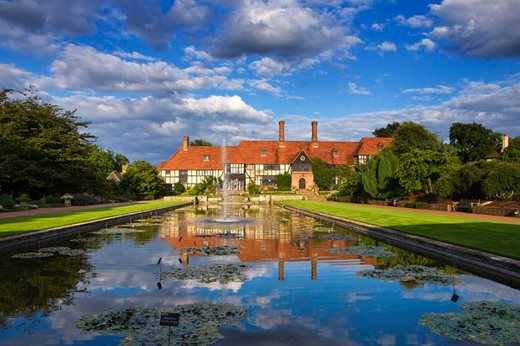 Gardening is a national pastime, whether it is tending our own, visiting a local park or one of the many grand gardens the country is fortunate to have, the British seem to be garden mad! Our love of gardening goes back centuries, although at one time it was more the preserve of the well healed!
A World of Gardening
The Royal Horticultural Society (RHS) was established back in 1804 and now has over 400,000 members. It the world's largest horticultural charity and of course organises the most famous garden show in the world, Chelsea. Other shows are held around the country through the year.
Gardens of course come of course in all shapes and sizes, from container gardening on a balcony to grand gardens of country houses. They can be modern or traditional, intended purely for leisure or they can be expected to pay their way with fruit and vegetables.
Gardening is good for you. Relaxing in the garden is good way to recover from a stressful week at work. It is good exercise. Unlike an hour or two at the gym; after a few hours in the garden, as well as being fitter, you'll have something to admire!
Garden Visiting
The National Trust has hundreds of gardens. The RHS has four at present, a fifth on the way.  RHS membership also gives you free access to many partner gardens. Over 3,000 private gardens open for charity under the National garden Scheme.
Join The Gardeners Club
Whatever type of gardener you are or if you are just interested in gardening, the Gardeners Club is for you. The Gardeners Club is a free to join online club for everyone with an interest in gardening and gardens.
On the Gardeners Club website, you can find first class gardening advice; details of shows and events and the latest news from in the world of horticulture. Our Garden Shed lists the jobs to do each month.
By joining our online garden club you'll be able to share your pictures, share your tips and tricks, share your gardening experiences, share your views on gardening and share your knowledge.
Web-Clubs
The Gardeners Club is just one of the clubs Web-Clubs Ltd manage. Our other clubs are; The Travellers, The Homeowners, The Quiz, The Motorists and The Vino. All of our clubs are free to join.