The Royal Horticultural Society (RHS) has awarded 118 RHS Medals to the gardens and floral exhibits in the Great Pavilion at this year's RHS Chelsea Flower Show (21-25 May) with Andy Sturgeon scooping the title of Best in Show for The M&G Garden.
Celebrating nature's extraordinary power to regenerate landscapes with new growth, The M&G Garden is a vibrantly green and lush environment, featuring a biodiverse range of pioneering plant species from around the world. Its dramatic composition offers a variety of textures and designs, with burnt oak timber sculptures slicing through the natural woodland.
A decorated designer, Andy was awarded Best in Show when he last exhibited at the world famous Flower Show with The Daily Telegraph Garden in 2016.
RHS judge James Alexander-Sinclair said: "We seldom have the pleasure of judging perfection but in this case, Andy Sturgeon's garden did not disappoint. The garden delighted designers, thrilled landscapers and perked up the plants people to no end."
Gardens among the Gold Medal winners also included The Morgan Stanley Garden by Chris Beardshaw, The Welcome to Yorkshire Garden by Mark Gregory and Sarah Eberle's return to Main Avenue with The Resilience Garden, which also won the Best Construction Award.
In the Artisan and Space to grow categories, two debut designers scooped the coveted Best in titles this year, with Artisan awarded to Alistair Bayford for the Family Monsters Garden and Best in Space to Grow going to Facebook: Beyond the Screen by Joe Perkins. For the first time the RHS has attributed an additional Best Construction Award between the two smaller garden categories, meaning a double win for Facebook and Joe Perkins.
A total of 57 Gold Medals were awarded to nurseries and growers at the heart of the Show in the Great Pavilion alongside 25 Silver-Gilt Medals, eight Silver Medals and two Bronze Medals. The Diamond Jubilee Award for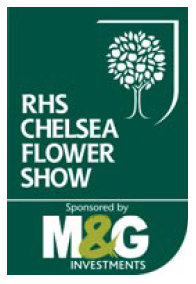 the best exhibit in the Great Pavilion was presented to Kelnan Plants, who were awarded their eighth gold medal for an impressive display of mature Restio and South African flora.  Lily and bulb specialists Harts Nurseries won the coveted President's Award, presented and chosen by RHS President Sir Nicholas Bacon.
For a full list of medal-winners visit: press.rhs.org.uk